Ask the expert: savings and investments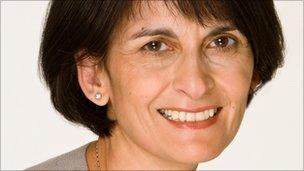 Savers' returns are still being outstripped by inflation, as banks and building societies offer low interest rates for customers.
So, with the Bank rate still at a record low, how can savers make their funds work harder for them?
Last week, we asked for your questions about savings and investments.
Here, Anna Sofat, an independent financial adviser at Addidi, answers a selection of those questions.
Q: Some building society agents do not seem to know the difference between RPI and CPI inflation levels. This makes it difficult to ask questions about accounts with interest rates that beat inflation. The best I have found is a five-year bond and five-year Isa bond paying 4.5%. Are there any better low risk accounts? Brian, London.
I am not sure why the agents do not know what the RPI rate is but you can easily find out what the annual and monthly RPI and CPI rates are from the Office for National Statistics.
RPI and CPI have been rising over the past few months and currently stand at 5.1% and 4% respectively. Most cash saving accounts, which are typically linked to the Bank of England's Bank rate of 0.5%, are providing returns which are lower than RPI and even the CPI.
A 4.5% fixed for five years is about the most competitive rate on cash savings at present. There really are not that many alternatives for low-risk clients but you may wish to look at index-linked gilts which provide returns linked to RPI.
There are a number of funds which provide exposure to index-linked gilts. These do carry an element of risk but not as much as investing in shares.
Q: Since interest on saving is below inflation would you still recommend buying a cash Individual Savings Account (Isa) or investing all my Isa allowance into a stocks and shares Isa? Jaa, London.
It would depend on how comfortable you are with the risk involved in investing in shares and the timescale available to you.
If you have a term of at least five years and you would be comfortable in seeing the value of your Isa fall (say 20%) as well as rise, then a stocks and shares Isa might provide better value over five to 10 years.
Q: Would buying a fixed term cash Isa bond for the maximum amount using this years' cash allowance and again in April using next year's cash allowance, be a wise move? Is it best to use any remaining cash to invest in a stocks and shares Isa or buy fixed-rate bonds and pay tax on my interest? I do not want to tie up my money for more than three to four years. Alex, Merseyside.
Much will depend on the terms you are getting and the risk v reward equation.
If you are risk averse, you might want to consider a three-year fixed Isa paying 4% - which is not a bad rate and it's tax free.
You might also want to consider an equity Isa which invests in corporate bond funds - you can get a yield of 5-6% but you must be comfortable with an element of risk and have a five year time horizon.
Q: Why are the banks allowed to offer lower interest rates on a Isa than their other savings products? Banks are giving me between 1% and 3.5% but loaning this money out for between 20% and 39%. Why is this allowed? John Chambers, Swansea.
We have a free market where commercial businesses are able to set their own prices and market their products.
Having said that, the financial services world is heavily regulated and the Financial Services Authority and government could intervene if it was deemed to be in consumers interest.
However, the reality is that the banks have to rebuild their balance sheets in the wake of the 2008 financial crisis and the government needs the banks to be in good financial health. Of course, it does not endear the banks to anyone when they are also paying large bonuses to their staff.
Q: My partner and I are in our late 40s and we, together with our seven-year-old daughter, live in a mortgaged property under my name. My partner rents out her property which has a small mortgage. As a result of buying and selling properties, inheritance and previously being on larger incomes we have built up a large amount of savings. Currently 40% of the savings are in investment Isas, 40% in bonds, 10% in cash Isas and 10% in cash or instant savings accounts.
I am currently in a low paid job and my partner only works part-time so we need the revenue of the property rent and the bonds to supplement our income. Currently the rates we are getting from our savings range between 0.5% and 4.25% (which runs out in June) and so we feel that we are not making the most of having such a large amount of capital. We would like to know if there is something else that we should be doing? Andrew Flowers, Abingdon.
The best option would depend on some number crunching and your current as well as your future needs. You might want to seek the advice of a fee-based financial adviser who could work through the options with you as well as look at the make up of your portfolio. In general terms, you might want to consider the following:
Paying off the mortgage(s) if the interest you are paying on the mortgage is much higher than the interest or income you are getting on your capital
It is more tax efficient to have a mortgage on the buy-to-let than your home, but you might not be able to offset the increased mortgage on the buy-to-let against your rental income. Much will depend on the original mortgage you had on the buy-to-let
Look at remortgaging to reduce your overheads
Whether you should sell the buy-to-let will depend on the rental yield you are getting, and the mortgage, tax and other overheads you are paying, compared with what you can get on the capital elsewhere
You might also want to consider structured products that provide a decent level of income in return for some risk, or a temporary annuity. You can buy temporary annuities in return for lump sum. An adviser should be able to help you here.
Q: Is investing in bonds a good idea and is it possible to buy something like an index tracker fund in bonds? Bob, UK.
If you are talking about corporate bonds then, yes, you can buy tracker funds.
Is it good to invest in bonds? Much will depend on your objectives, appetite for risk and time horizon. High quality UK bonds would be deemed low to medium risk (say three to four on a scale of one to 10), could provide a current yield of 4-5%, and you should look to hold them for a term of five years plus.
Q: My wife and I are in our 40s and have between £200,000 and £300,000 to invest. We have no mortgage and utilise all our investment Isa allowances. I also pay £300 a month into my pension and have numerous other investment properties, so I do not want to tie any more up in long term funds. I am not adverse to risk so where can I put this money but still keep it within easy reach? Simon Corper, Woodley.
You should look to construct a balance portfolio consisting of corporate bonds funds, equity (shares) funds and perhaps small exposure to alternatives (gold, commodities, absolute return funds etc).
You will also need to consider tax wrappers. As you have already used your Isa allowances, you will need to consider collectives (unit trusts, OEICs, SIVACs etc) as well as onshore and offshore bonds (not to be confused with corporate bonds).
Given the sums involved, it would make sense to seek advice from a firm of fee-based independent financial advisers with good investment expertise.
Q: My wife and I have sufficient "emergency" cash in a few current accounts paying 4% gross - which is not too bad these days! So that takes care of the urgent need problem. We have a smaller amount invested in Premium Bonds.
Our largest amount is in two managed stocks and shares funds which have seen good growth - although it has been hairy at times when the FTSE took a dive. What is left? John Baharie, Durham.
It depends on how much you have to invest, the term you are happy to commit to and the level of risk you are comfortable with.
You should look at utilising your cash Isa allowance if you can get a decent enough rate, and you might also want to consider a property fund. A mainstream property fund (with no borrowing) would pay about 3.5-4.5% yield and there should be some capital appreciation over the longer term. Property funds have yet to recover to pre-2008 levels.
Q: I want to invest something for my son's education. The trust fund will only give him the money at 18 which is to young an age to understand the importance of savings. Can you suggest a good place to invest that has a good tax incentive as well? Saimah Junaid, Oxford.
You can utilise your own Isa allowance if you have not done so. A regular saving Isa could be efficient.
You can also look at maximum investment plans which can also be tax efficient. Both the ISA and the MIP can invest in a wide range of equity, bond and property funds but your MIP must be held for 10 years to be tax efficient.
Q: I have recently received a modest inheritance. I want to save £4,000 to £5,000 for my five-year-old son for 13-15 years and am thinking about an Isa in my name. Is this a good idea? Also I want to save another £7,500, but unlike my son's money, will need to access approximately £2,000 of this after 12 to 14 months. Would a one-year fixed bond be the best option for this? Dave, Guilford.
For your son, given the term involved, you might want to consider an equity based scheme. You can save into a child trust fund.
For your own savings, I would suggest that a one-year bond is probably the best option for the £2,000 you need in 12-14 months. The balance should stay in cash (you can get circa 4% fixed for three years) unless you do not need access for at least five years and can afford to take some risk with the capital.
Q: My wife and I intend to save £250 and £400 each month respectively (£650 in total), to make our retirement a little more comfortable. We are age 52 and 56. Where is the best place to put these regular savings, bearing in mind we are both risk averse and would like guaranteed returns? David Godwin, Liverpool.
If you cannot afford, and do not want, to take risk with your capital, then I would suggest cash saving accounts. Some of the banks and building societies offer attractive returns for regular savings but these usually carry a bonus which falls away after 12 months or so.
You might also want to consider paying into a pension as you get an immediate up lift of 20% via tax relief and you can invest in lower risk gilt funds or even cash funds, but do get some advice before you commit.
Q: We are retired and have split our savings in various building societies and equities and funds. Our worry is inflation, as it can potentially rob the value of the savings we have worked for. Can you please give us your recommendations? Roland, Blackpool, Lancs.
Equity funds and property usually provide a good hedge against inflation. You have equity funds but you might want to consider property investments such as property funds if you would rather not have the hassle of buying a buy-to-let.
Index-linked gilts should also be considered. I hope you have a firm of financial advisers or wealth managers looking after your portfolio, as they should be able to advise you on what is appropriate.
Q: My wife and I have £55,000 in various funds. Our attitude to risk is cautious to medium. We are both in our mid-70s. Any suggestions? William Stewart, Largs, North Ayrshire.
Are you comfortable with what you have? If not, get some independent views or opinions from a fee-based adviser.
Q: Because I have a long-term illness with no cure, I have to have short-term savings with instant or short-term access but most rates are low. What do you suggest? L. Woodward, Langdon Hills.
Many banks and building society bring out instant access accounts with an attractive bonus payable for 12 months.
You can take advantage of these rates and then move your savings once the bonus has fallen away.
The opinions expressed are those of the author and are not held by the BBC unless specifically stated. The material is for general information only and does not constitute investment, tax, legal or other form of advice. You should not rely on this information to make (or refrain from making) any decisions. Links to external sites are for information only and do not constitute endorsement. Always obtain independent, professional advice for your own particular situation.
Related Internet Links
The BBC is not responsible for the content of external sites.