Huawei waits for White House review before selling unit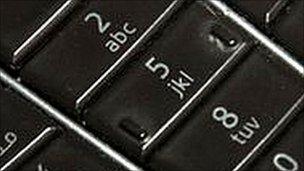 Huawei, a Chinese telecom equipment maker, will wait for the outcome of a US Presidential review before selling one of its latest acquisitions.
Huawei bought US server firm 3Leaf in May 2010, but the purchase raised security concerns.
A review by the Committee of Foreign Investment in the United States said Huawei should roll back the deal.
The US has previously blocked takeovers by Huawei citing concerns about the firm's links to the Chinese government.
Huawei's $2m (£3.1m) takeover of 3Leaf was not immediately disclosed to the US authorities.
However, when the purchase came to light, US authorities ordered a probe into the deal.
The Committee of Foreign Investment in the United States (CFIUS), which is made up of US governmental security, lawmaking and commerce representatives, carried out the investigation.
It recommended late on Monday that Huawei voluntarily unwind the deal with 3Leaf.
Huawei, though, said that doing so would tarnish its reputation and brand.
As a result, the company now wants US President Barack Obama to rule on the issue. The President does not have to follow the recommendations of his advisors at CFIUS.
Related Internet Links
The BBC is not responsible for the content of external sites.