Farepak directors in disqualification case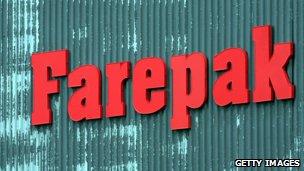 Legal proceedings to disqualify directors of the failed Christmas hamper business Farepak have begun in the High Court.
The government's Insolvency Service said it had applied to the court to disqualify all nine former directors of Farepak and its parent company.
The nine, including former CBI boss Sir Clive Thompson, will fight the action.
Farepak, which ran a Christmas savings scheme, collapsed in 2006 leaving the average customer £400 out of pocket.
It had more than 100,000 customers who signed up to spread the cost of Christmas across the year.
A statement from the Insolvency Service said the application to the High Court was made in the public interest on the grounds that "the conduct of each director in relation to the relevant company or companies makes him or her unfit to be a director".
Farepak was not regulated by the Financial Services Authority and its customers subsequently received only about 17.5p in the pound from a government-backed response fund set up after the company's collapse.
Last year they heard they would receive a further 15p in the pound after Farepak's joint liquidators, BDO Stoy Hayward, announced that an action against the directors of Farepak had been settled for £4m, with no admission of liability by the directors.
Related Internet Links
The BBC is not responsible for the content of external sites.