Apple reveals labour abuses at Chinese suppliers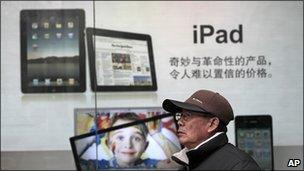 US electronics giant Apple has revealed labour and safety abuses at companies that supply components for its products.
It found a total of 49 workers "hired before reaching the legal age".
The firm also found 137 workers at a Wintek facility near Shanghai had suffered adverse health effects after exposure to n-hexane, a chemical used in some processes.
Apple says it will reaudit Wintek, which also supplies Nokia, in 2011.
A series of suicides at the Foxconn Technology Group last year drew attention to the working conditions of those who assemble devices such as the iPhone for Apple and other companies.
The company said it was working with Foxconn to prevent any further deaths and stated that Foxconn's response to the situation had "definitely saved lives".
Related Internet Links
The BBC is not responsible for the content of external sites.