Gas and electricity statements are 'flawed'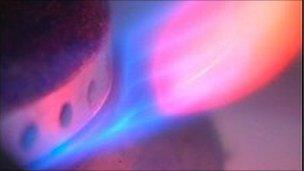 The "linchpin" of a plan to make the domestic energy market more competitive is failing consumers, a survey says.
More than half of those asked in the poll by price comparison website Uswitch had not received the new annual energy statements, or had failed to recognise it if they had.
The statements, being delivered to every UK home, explain discounts available on a customer's tariff.
An industry group said the statements were a "huge undertaking".
It said any household yet to receive their energy statement would do so soon.
Suppliers had been told by the regulator Ofgem to send out the first of these annual statements to all households by the end of 2010. They are intended to help consumers understand their energy use and what it is costing them - to ensure the market is competitive.
They should include information such as the name of a customer's tariff and a reminder that the customer can switch provider, along with advice on how to do so.
They must also point out any discounts that apply to the tariff the customer is on when compared with the same supplier's standard direct debit tariff, but online tariffs are exempt.
However, the Uswitch poll of just over 2,000 people found that only 39% of those asked found the information useful.
Only 9% correctly stated that the statements contained different information to their regular energy bills, and 20% used the statement for the key task of comparing energy prices.
"Annual statements are a linchpin of Ofgem's push to get the competitive energy market working properly, but consumers clearly do not think they are coming up to scratch," said Ann Robinson, director of consumer policy at Uswitch.
"The vast majority of households will have received an annual statement by now, but only 37% recognise that they have done so. The statements appear to be poorly labelled, difficult to understand and do not stand out from ordinary energy bills."
The survey comes shortly after the "big six" energy companies all raised their prices for domestic customers, blaming rising wholesale costs.
Energy UK, which represents the major UK suppliers, said the industry had worked hard to send the new statements to all customers.
"With 26 million homes in the UK, this has been a huge undertaking. Those who have not yet received their annual statements should get them soon," a spokesman said.
"These statements provide information which will help people decide whether they are getting the deal that is best for them.
"However, this is just one of the ways in which energy companies provide key information to their customers. You can pick up the phone to talk through what offers they may have, as well as looking around to see what deals may be available from other suppliers."
This is not the first time there has been criticism of the new energy statements. In August, watchdog Consumer Focus said that in the worst cases, the statements looked like bills, used confusing language and did not make it clear how to change suppliers.
Related Internet Links
The BBC is not responsible for the content of external sites.