Alibaba executives resign after rise in fraud cases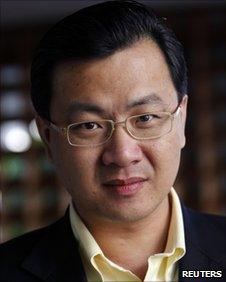 Two executives at Alibaba, China's largest e-commerce group, have resigned after a rise in fraudulent sales.
The firm said an internal investigation had discovered more than 1,000 fraud cases in both 2009 and 2010.
The pair, chief executive David Wei Zhe and chief operating officer Elvis Lee Shi-Huei, were not involved in the frauds but were taking responsibility for a "systemic breakdown".
The company has paid out $1.7m (£1.1m) as a result of the claims.
Most trades involved offering popular consumer electronics at bargain prices with a low minimum order value to entice buyers, Alibaba said in a statement.
The average value of the fraudulent claims was less than $1,200.
Alibaba's chairman and founder, Jack Ma, said the company had picked up a spike in the number of fraudulent transactions conducted on its site by so-called China Gold Suppliers members.
These members undergo more rigorous checks on their reliability and are supposed to be the most trustworthy on its site.
Alibaba said some supervisors and sales managers had either intentionally or negligently allowed fraudulent online "storefronts" to be created, which had let 2,326 suppliers trade without authentication and verification measures.
The company said 100 of its sales representatives, out of a sales workforce of 5,000, had been fired for alleged involvement in the scam.
It also said that Mr Lee and Mr Wei had made efforts to address the problem, but were resigning to take responsibility for a "systemic breakdown in our company's culture of integrity".
Alibaba's new chief executive will be Jonathan Lu Zhaoxi, who is currently chief executive of the unlisted online retailer Taobao.
Related Internet Links
The BBC is not responsible for the content of external sites.