Kensington street tops expensive homes list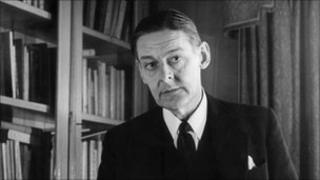 Poets TS Eliot and Robert Browning once lived in the neighbourhood, and those well-versed in house price data will not be surprised at how much it costs to live there.
Victoria Road in Kensington, west London, has been named as the most expensive for property in England and Wales by website Mouseprice.com.
The average property on the street had an estimated value of £6.4m.
London dominates the expensive property league, the poll found.
All change
Victoria Road has climbed from 10th place in the ranking a year ago to the top of the list, courtesy of one property being sold for £11m in 2010.
The street runs down from Kensington Gardens, with major attractions such as the Royal Albert Hall and the Natural History Museum in the neighbourhood.
It takes over top spot from Chester Square, which headed the list for two years. The square, in London's Belgravia, which is home to former Prime Minister Margaret Thatcher, drops to third place behind Ingram Avenue in Hampstead, north London.
Some 14 of the 20 most expensive streets in England and Wales were in the borough of Kensington and Chelsea.
The high-value area helped push up the average price of properties on the 10 most expensive streets in London to £5.9m, up from the previous year and ahead of the £3.6m of the top 10 streets in the South East of England and £2m in the East of England.
Wales was bottom of the list with an average value of £648,410 in the 10 most expensive streets.
The survey was based on Land Registry sale price statistics and updated with valuation data gathered from surveyors. Average values were narrowed down to postcode level using an automated system.
Streets are excluded from the rankings if they contain very few residential properties, have had very few recent property transactions, or do not have consistent house prices.