Fiat to manufacture 300,000 cars a year in Russia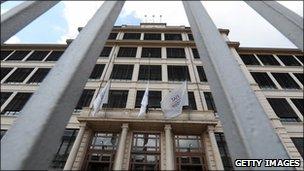 Italian auto giant Fiat has announced it is to manufacture up to 300,000 vehicles a year in Russia, days after its deal with local manufacturer Sollers fell through.
Fiat intends to produce saloons, SUVs and light commercial vehicles.
"The project envisages the establishment of manufacturing capacity for up to 300,000 vehicles per year," Fiat said in a statement.
Fiat sent notification to the Russian industry ministry on Friday.
Earlier in February Sollers said it would instead team up with US car maker Ford.
Analysts have suggested that Fiat may have tried to drive too hard a bargain with Sollers as it sought to step up its presence in the booming Russian market.
According to the Boston Consulting Group, Russia will be the sixth-largest global auto market by 2020, up from its current position of 10th largest.
Fiat, which also produces tractors and trucks, recently announced that it returned to profit in 2010 with its Brazilian unit performing particularly well.
The Turin-based firm also has a 25% stake in US manufacturer Chrysler, which it took when Chrysler was on the brink of collapse in 2009.
Related Internet Links
The BBC is not responsible for the content of external sites.