Vivendi 2010 profits beat forecasts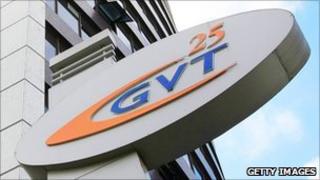 Vivendi, Europe's biggest telecom and entertainment group, has beaten profit forecasts thanks to good sales growth in video games, broadband and Brazil.
Net income for the year was 4.4% higher at 2.7bn euros ($3.7bn; £2.3bn) after increasing by 2.3% in the final quarter to 484m euros.
The company's interests include video games company Activision Blizzard and Universal Music Group.
It also owns the telecoms company SFR and French pay-tv giant, Canal+.
Vivendi said it expected much of the next year's growth to come from its emerging markets interests, which include Morocco as well as Brazil.
Its Brazilian telecoms subsidiary, GVT, is expected to produce revenue growth of between 35-40%.
However, its more established businesses face competitive pressures.
Vivendi's French telecoms subsidiary SFR, which it owns with UK telecoms firm Vodafone, has come under pressure from rivals France Telecom and Bouygues.
Its music business, Universal, has suffered from falling compact disc sales, and is expected to cut 100m euros in costs this year.
Vivendi is facing a legal struggle and potential damages in a US class-action lawsuit over its financial communication to shareholders.
It had set aside 550m euros to cover the dispute. However, in its results statement that it had now cut this to 100m euros after a judge last month cut the pool of shareholders eligible for damages.
Earlier this year, a French court penalised a number of Vivendi's former executives over a scandal involving insider trading.