China plans income tax threshold cut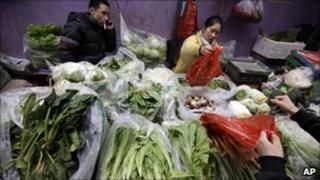 China may allow taxpayers to keep more of their income as it tries to boost domestic demand.
The State Council has proposed to raise the minimum threshold on income tax from the current level of 2000 yuan ($304; £186) a month.
However, the State Council did not give any details of the level to which it would be increased.
The move comes at a time when Beijing is trying to boost domestic demand to match growth in its export sector.
The Standing Committee of the National People's Congress, the country's legislature, will have to approve the changes before they are implemented.
However, analysts are concerned that while more disposable income will boost demand, it is also likely to put further upward pressure on prices.
The country has been fighting rising prices, with inflation hitting 4.9% in January.