Warning over high-cost helplines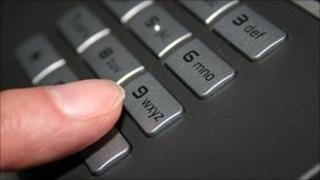 Some consumers are calling high-cost phone lines for information that might be available for free elsewhere, regulator PhonepayPlus has warned.
A number of websites, adept at pushing up their ranking on search engine results lists, are offering numbers to those looking for helplines or stores' customer service departments.
But the premium rate numbers provided can cost up to £1.53 a minute.
Two firms were fined by PhonepayPlus for failing to make the cost clear.
Caution needed
People who are looking for help and information on a range of issues may use the internet to search for a phone number of a specific organisation - such as a government service or High Street retailer's number.
Some businesses have set up websites with a list of numbers. Using search engine marketing, these are in a high position on sponsored links on search engines.
However, the numbers provided can be premium rate numbers, for information that can be provided for free elsewhere.
"We continue to look for ways to work with search engine providers to stop activity that causes consumer harm," said Paul Whiteing, chief executive of premium rate regulator PhonepayPlus.
"Before calling any number, consumers should look carefully at the numbers that any websites provide and remember that premium rate numbers generally begin with 09 prefix."
The issue came to light as the regulator fined two businesses £50,000 each for misleading consumers and failing to make the price of calling a premium rate number clear to them.
They were AT Telecom Ltd, which ran "Customer Service Contact Numbers", and Customer Services Helplines (UK) Ltd, which ran a service called "Customer Service Numbers".