Rollover phone contracts may end, Ofcom says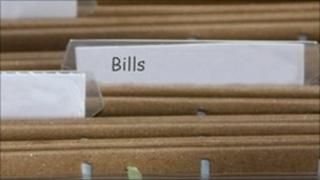 Landline telephone contracts that are automatically renewed and so tie in customers to long-term deals could be banned, Ofcom has said.
The regulator wants to end these rollover contracts, being used with an estimated 3.5 million UK customers.
Some business users are also signed up to the contracts which automatically roll forward to a new deal and can lead to a fee if customers want to leave.
A consumer watchdog has welcomed the plans, but BT said it was disappointed.
Robert Hammond, of Consumer Focus, said: "This move to make sure that consumers actively opt-in to renewing a contract is very welcome.
"Rollover contracts are unfair and confusing for customers. They have also hindered competition by making it harder for people to shop around and switch to a better deal."
BT, which is one of the companies that uses rollover contracts, said it always gave customers 30 days to opt out of a renewal, and customers also received a cheaper deal when signing up to a rollover contract.
A BT spokesman said that there was no evidence of consumer detriment or that the contracts hindered competition.
If the plans - which are at consultation stage - are given the go-ahead, Ofcom will have the power to fine any companies that continue to use such contracts up to 10% of their turnover.