Lunch vouchers' tax relief threat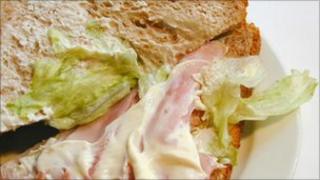 The tax relief on rare items such as luncheon vouchers and Yorkshire speciality black beer should be abolished, a report says.
The Office of Tax Simplification (OTS) reviewed 155 tax reliefs in the UK and recommends that 47 be abolished because they are out of date or create too much red tape.
Also among them is tax relief on meals provided on cycle-to-work days.
The OTS said 37 other tax reliefs should be looked at in detail.
'Burden'
The OTS was set up by the government in July 2010 and had reported to Chancellor George Osborne on suggested reforms to the UK tax system.
"It is clear that many of the reliefs are valuable and clear in their purpose and operation, so we have not sought to change them, but others need simplifying or extending to be properly effective," said John Whiting, tax director at the OTS.
"Some have simply expired and have no further use, a number are poorly targeted leading to negligible value, or their benefit is outweighed by the administrative burden in using them."
These include the exemption from excise duty for black beer - a beer without hops that is often used as a mixer. It is mainly drunk in South and West Yorkshire and is only brewed by one company - Mather's.
The exemption, which dates back to the 1930s, was "no longer valid", the OTS said.
There are a total of 1,042 tax reliefs in the UK.
The OTS also took the opportunity to make some bigger suggestions for further consideration by the government, such as a "long-term project" to merge income tax and national insurance contributions.