China to grow high-speed rail despite corruption probe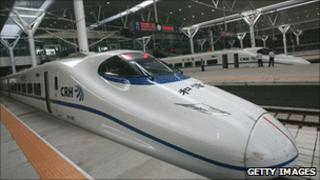 China will continue developing its high-speed rail network despite allegations of corruption, its newly appointed railway minister has said according to the Xinhua news agency.
Sheng Guangzu took over the post after the former minister Liu Zhijun was forced to stand down.
Mr Liu is alleged to have received huge bribes when handing out contracts.
China's railway network is part of a multi-billion dollar investment programme.