Tullow Oil profits soar after 'transformational' year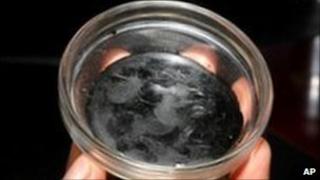 Pre-tax profits at Tullow Oil have jumped 361% to $152m (£94m) after what the company described as a "transformational year".
The FTSE 100 oil explorer saw a 19% rise in revenues to $1bn in the year to 31 December.
The Africa-focused company benefited from rising oil prices, selling its crude at an average price of $78 a barrel last year, up from $60 in 2009.
Tullow chief executive Aidan Heavey said the outlook was "very positive".
The company has begun production of its first oil from the Jubilee field off Ghana, with the full benefits starting to feed through to Tullow this year.
Tullow produced a better-than-expected 58,000 barrels of oil and gas per day last year. But as Jubilee ramps up, production is expected to rise to between 86,000 and 92,000 barrels.
The company said progress on a key deal in Uganda to bring in two new partners, French oil major Total and Chinese giant CNOOC, had been hit by elections in the country.
But Mr Heavey said he was optimistic that the deal would go ahead.
"Good progress has recently been made towards gaining government approval and establishing a strong fiscal and legal framework for the successful development of the basin," he said.