South Korea and Abu Dhabi in pact to develop oil fields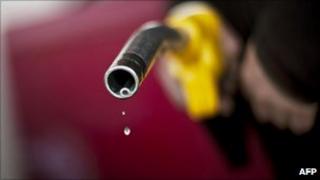 South Korea has secured access to more crude oil reserves after signing a deal with Abu Dhabi to develop oil fields in the United Arab Emirates (UAE).
The pact with Abu Dhabi National Oil Company will give Korean National Oil Corp (KNOC) guaranteed stakes in reserves of at least one billion barrels of oil.
The deal comes as countries around the world try to secure energy reserves as the price of oil surges.
South Korea is reliant on imported oil.
It is Asia's fourth-largest economy, and Korea competes with the likes of China and India to secure energy resources.
In recent years it has been trying to reduce its dependence on imported oil.
This deal, which will be finalised next year, will raise the amount of South Korean-owned oil imports from 10 - 15% of consumption.
Last year KNOC bought Dana petroleum, an oil exploration and production company, for $2.6bn (£1.8bn).
In a memorandum of understanding issued by the South Korean presidential office, the two countries also agreed to store six million barrels of Abu Dhabi crude oil in Korean storage facilities for free.