UBS investigated by US regulators over Libor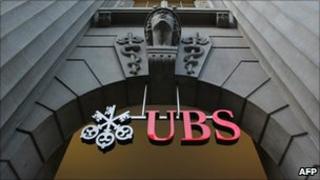 UBS has said it is being investigated by US and Japanese regulators for allegedly manipulating "Libor".
Libor - the London interbank offered rate - is the globally recognised benchmark interest rate at which banks lend to each other.
UBS said it had received subpoenas from the Securities Exchange Commission (SEC), Commodity Futures Trading Commission and Department of Justice.
It said it was also conducting an internal review into the allegations.
The subpoenas refer to submissions the Swiss banking giant made to the British Bankers' Association, which sets the Libor rate.
"UBS understands that the investigations focus on whether there were improper attempts by UBS, either acting on its own or together with others, to manipulate Libor rates at certain times," the bank said in its annual report published on Tuesday.
"We are committed to retaining the reputation and integrity of Libor," said the British Bankers' Association.
"We observe rigorous standards in our scrutiny and governance of the Libor mechanism, and work with the industry to ensure their continued full confidence in one of its most accurate and reliable benchmarks."