John Lewis investment bond closed to new applicants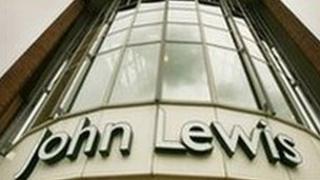 Department store John Lewis has closed its first retail investment bond to new applications after it raised £50m in 11 days.
The cut-off for the 6.5% Partnership Bond, offered to cardholders, customers and staff, comes three weeks earlier than planned.
The cash inflow could show a new appetite for higher interest bonds.
Savers face historically low returns from conventional accounts with banks and building societies.
Savings experts have warned that the bonds are not protected by the Financial Services Compensation Scheme, which guarantees bank deposits up to £85,000.
Competition
The John Lewis bond came hard on the heels of a similar offer from Tesco and it was followed by a new bond from Lloyds.
Investors were invited to put in lump sums of £1,000 or more for five years in return for a fixed annual return of 4.5% in cash with a further 2% paid in John Lewis gift vouchers.
The chain, which is the UK's biggest department store by sales, already offers some financial services such as credit cards and home insurance.
This was the first opportunity customers have had to invest directly in the firm.
Last week, John Lewis reported a 20% rise in profits, or £61.3m, to £367.9m last year, but has warned that 2011 could be more difficult.
Staff at the employee-owned partnership were told that they would each receive a bonus worth an average of more than nine weeks' pay, worth 18% of salary.