'Some' US banks pass stress tests, Federal Reserve says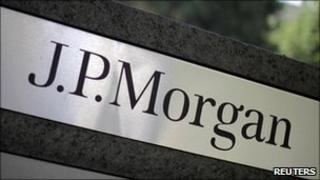 The US central bank has notified some of the country's 19 largest banks that they have passed the latest round of stress tests.
JPMorgan Chase and Wells Fargo quickly said they would boost their dividends to shareholders.
"Some" banks will be allowed to buy back shares, repay capital to the government and boost dividend payments, the Federal Reserve said.
But the Fed did not reveal the results including whether any had failed.
JPMorgan raised its quarterly dividend to 25 cents per share from 5 cents and authorised a $15bn share repurchase.
BNY Mellon and US Bancorp also said they would hike dividends immediately following the announcement.
"The return of capital to shareholders under appropriate conditions is a step in the process of improvement in the financial sector and will help to promote banks' long-term access to capital," the central bank said in a statement.
'Detailed assessments'
Many of the biggest banks were bailed out by the government during the financial crisis in 2008 and 2009. Twenty-five banks in the US have collapsed so far this year.
The Fed said it had started notifying the 19 largest banks - including Citigroup, Bank of America and Goldman Sachs - whether they had passed the second round of stress tests and whether they had won approval to use their capital cushions as they liked.
But the Fed left it to the banks to disclose the results to shareholders.
"All 19 firms will receive more detailed assessments of their capital planning processes next month," the Fed said on Friday.
According to the Federal Deposit Insurance Corporation, there were 157 bank failures in 2010 and 140 in 2009.