Savings cash from government for children in care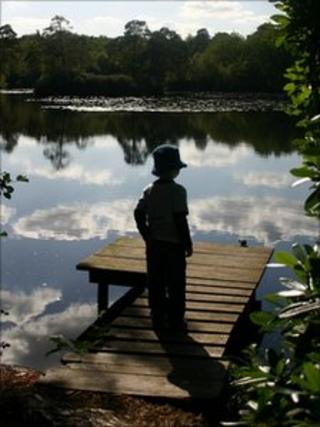 Thousands of children in care will be given cash to put in tax-free savings accounts.
The Chancellor, George Osborne, said the government would spend around £5m a year on the scheme.
"We are going to provide the funding to make this a reality for looked-after children," he told MPs.
It has been suggested that the children could be given up to £250 in their accounts to start with, topped up with £100 a year thereafter.
Charity money
But beyond the £5m already promised, the Treasury has yet to say how much of the tax free investment would come from the taxpayer, and how much would have to be funded from other sources.
Charities had pointed out that children in care would be left high and dry by the abolition of Labour's Child Trust Funds, which included a contribution from the government for every child.
Contributions to the coalition government's replacement scheme, the Junior ISA, will have to come entirely from family and friends. So children in care would have struggled to take advantage.
Barnardo's has been campaigning for a solution, along with Action for Children.
"This modest investment into savings accounts for looked after children will help these young people achieve their goals and avoid negative outcomes such as homelessness or falling into cycles of debt," said Barnado's chief executive Anne Marie Carrie.
The full details of the new scheme will be worked out with the help of the charities and other concerned groups.
One possibility is that annual payments into the plans could come from charitable trusts.
"We've already contributed nearly £400,000 to Child Trust Funds for children in care, at an average of £300 a year per child," explained Gavin Oldham from the Share Foundation.
"We want to build a voluntary flow of contributions straight through into these accounts," he added.
There are 64,000 children in care, but it is likely that only those now entering into care would be eligible for the new accounts.
Those who have Child Trust Funds from earlier years could receive extra contributions as part of the new scheme.