World Economic Forum sees long-term investment threat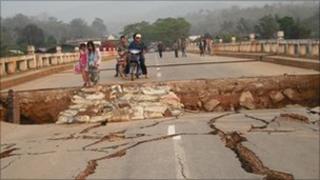 The world economy needs more long-term investment in infrastructure and low-carbon projects, but funds are getting tighter, says the World Economic Forum.
The ability to make long-term investments is shrinking while the need for long-term capital is increasing, says a WEF report.
Regulatory pressures and mark-to-market accounting are not helping, it adds.
A steering committee of 19 industry practitioners, including pension fund executives, helped compile the report.
It found that there were what it described as "considerable internal challenges" that must be overcome when making long-term investments.
For example, many institutions have short-term financial obligations that must be funded with short-term investments, hampering their ability to spread the money out for the longer term.
One of the steering committee members, Angelien Kemna, who is chief investment officer for APG All Pensions Group, said: "Having to account for mark-to-market price changes for assets that we do not intend to sell for many decades makes it harder for us to hold these assets through a market downturn."
Mark-to-market is a method of valuing assets which takes into account the current price, rather than the price paid for it at the time, or its worth at a fixed point in the future.
The director and head of investors' industries at the World Economic Forum, Max von Bismarck, said: "The world is looking to long-term investors to help fund projects such as infrastructure that have historically been funded by governments.
"However, these investors are increasingly unable to meet these needs."