Company share issues fall in Europe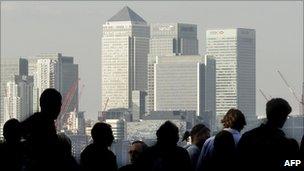 The number of initial public offerings (IPOs), where companies list their shares on the stock market for the first time, fell in Europe at the beginning of this year, a report says.
There were 94 IPOs completed in Europe in the first three months of 2011 compared with 129 in the fourth quarter of 2010, accountants PwC said.
Political upheaval was causing stormy market conditions, PwC said.
The amounts raised by the flotations that did go ahead also fell.
The 94 floats in the first quarter raised just under 3bn euros ($4.3bn; £2.6bn); the 129 in the previous quarter raised more than 10bn euros.
PwC said that wary investors were proving uncompromising on their pricing expectations.
They added that in London the extended break between Easter and the Royal Wedding would prolong the slump in activity.
"Q4 2010 seemed to promise a return to health but current market conditions are significantly more uncertain against a backdrop of challenging worldwide political and economic conditions," said Richard Weaver, capital markets partner at PwC.
"Market conditions are still difficult, but the IPO window remains open. April and May are traditionally two of the busiest months in the IPO calendar but lingering volatility, coupled with the prolonged holiday period, leaves companies with a tough decision to make."
Related Internet Links
The BBC is not responsible for the content of external sites.