BP gets more time to try to save Rosneft deal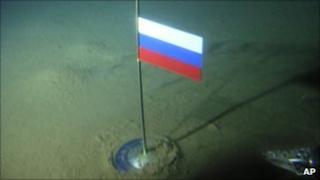 The injunction against a $16bn (£10bn) share exchange between BP and Russian state-owned Rosneft has been extended.
The arbitration panel in London reviewing the deal gave BP more time to find a solution.
Russian shareholders of TNK-BP - an earlier joint venture of the UK firm - have argued that the Rosneft tie-up breaks promises BP made to them.
The injunction against the share swap and a related Arctic exploration deal was already confirmed once last month.
Following that earlier ruling - which blocked the entire package of agreements with Rosneft - BP asked the arbitration panel to reconsider the share swap as a separate stand-alone deal.
Under the deal, Rosneft would take 5% of BP in exchange for about 9.5% of Rosneft.
The parties have now been asked to present further evidence about the share swap, with new hearings to be scheduled.
The UK oil firm had been up against a tight deadline, with its agreements with Rosneft needing to be consummated by 14 April, or else they would expire.
The arbitration panel has now extended this cut-off date, according to a BP press release, meaning that BP can ask for Rosneft's consent to keep the agreement alive.
Rosneft chairman Igor Sechin has previously said that he was "satisfied" with BP as a partner, despite the ongoing dispute with TNK-BP.
'Strategic alliance'
BP signed the controversial deal with Russian state-owned Rosneft in January, in order to exploit potentially huge deposits of oil and gas in Russia's Arctic shelf.
But TNK-BP's Russian shareholders claimed BP had broken an agreement covering any other Russian oil business deals.
The "strategic global alliance" with Rosneft would have seen the UK and Russian firms exchange expertise in exploring the region.
As part of the deal, the pair had agreed that Rosneft would take 5% of BP's shares in exchange for approximately 9.5% of Rosneft's shares.
The share exchange is said to have particularly upset TNK-BP's Russian shareholders, the AAR Consortium.
"AAR welcomes the decision of the tribunal, which we consider fair, balanced, and thoughtful" said Stan Polovets, AAR's chief executive.
"We will be pleased to continue to cooperate with the tribunal and will provide any additional information and evidence it requires during the next stage of the hearings."
Previously, Mr Polovets had been critical of BP's behaviour, saying it had harmed the UK firm's reputation in Russia.
"Wilfully ignoring the provisions of the shareholder agreement was a serious misjudgement by BP that has severely damaged the relationship between the TNK-BP shareholders." said Stan Polovets, chief executive of AAR at the time of the earlier ruling," he said.
"We expect [BP chief executive] Bob Dudley to make every effort to rectify the situation and rebuild the trust that has been lost between BP, AAR and the management of TNK-BP."
On Thursday, it emerged that BP had asked for a board meeting of TNK-BP to be convened next week to discuss the deal with Rosneft.
BP has previously said it still hoped to find a way to resolve its differences with its Russian partners "to allow these important Arctic developments to proceed in future".