Q&A: Independent Commission on Banking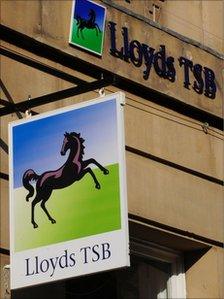 The banking industry has been put on notice that some very big changes are likely to be coming its way.
The Independent Commission on Banking - which was set up by the government in 2010 - has published its preliminary ideas for further consultation.
Its aim, it says, is to make the UK banking system safer.
If seen through, the initial ideas could have a very big impact on day-to-day banking.
The commission is trying to address several related issues: how to protect High Street banking operations if a bank collapses; how to make huge banking losses fall on the bank's investors and not on tax-payers via a publicly funded bail-out; and how to introduce some more competition for basic banking services.
The biggest idea is ring-fencing.
The idea is that the High Street retail banking operations of the biggest banks should be placed in distinct subsidiaries.
The retail bank businesses should have their own financial cushions in case something goes wrong with the rest of a bank's operations, such as at its investment bank business.
This is the basic plan for protecting ordinary account holders and making it easier to sort out a bank if it goes bust or is in danger of doing so.
This would not be a complete obstacle to a banking insolvency.
But it would make it easier for the branches to be kept open and for the tills to keep dispensing money while an insolvent bank was sorted out.
We should all sleep a bit more easily if we know that barriers are in place to stop risky banking policies and consequent losses endangering the savings of ordinary customers.
If you are an account holder with the Lloyds Banking Group in particular, you may find yourself affected quite quickly, with your account being sold to another bank.
Lloyds is already in the process of selling 600 branches in England and Wales.
However, to introduce more competition in the industry the commission suggests Lloyds should sell even more outlets to reduce its "uniquely large share" of ordinary current accounts.
No figure has been put on this extra number.
Do not worry - there is something in the report for everyone.
The commission says that since the crisis of 2007, and the subsequent bail-outs and nationalisations, High Street and business banking has become concentrated in even fewer hands.
To help bring back a bit more competition for customers, it wants the banking industry to make it much easier for people to move accounts from one bank to another.
Specifically, it says swapping bank accounts should take place in just seven days.
The commission suggests two other ideas to make account swapping easier.
The first is to introduce a system of payment redirections from an old closed account to a new open account.
The second is that eventually everyone's accounts should also have a number that is portable from one bank to another.
This number "portability" would be akin to that of keeping your phone number when moving from one phone firm to another.
Both policies would go towards eliminating the fear of standing orders and direct debit payments going astray.
After further consultations in the next three months, the commission's final report will be published and submitted to the government in September 2011.
It will then be up to the government to decide what to do next.
It may have to make a swift decision about the sale of extra branches of Lloyds.
That is because the sale of 600 Lloyds branches is already under way and is supposed to be completed by the autumn of 2013.
If implemented in their initial form, things would certainly be different, especially if you took umbrage at your current bank and wanted to move your business to another.
It is important to note though that the aim of the commission is not to make it impossible for a bank to get into trouble in the first place.
Banking always has some risk built into it. There is the risk that borrowers may default and the risk that savers may all want their money bank at the same time. Those risks can never be eliminated.
However, the commission hopes that the taking of unnecessary risks by bankers can be reduced if banks and their shareholders know that they will not be rescued by taxpayers.
And if banks do foul up then it should be a simpler task to sort out the subsequent mess.
The Vickers report acknowledges that the suggested changes would make it more expensive for banks to operate in the UK.
But that is different to saying that bank customers will have to pay more for their loans and overdrafts.
Increased competition should operate to keep bank charges down.
And in normal times banks are profitable businesses.
They may simply have to take higher costs on the chin and tolerate reduced profits.
Related Internet Links
The BBC is not responsible for the content of external sites.