Misleading debt advisers closed down by OFT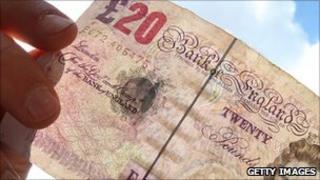 Four firms that misled people in debt have been shut down by the Office of Fair Trading (OFT).
The regulator said they had sent unsolicited letters, claiming recipients might have been mis-sold an IVA, a formal insolvency arrangement.
The firms which have lost their consumer credit licences are Bankruptcy Ltd, Intl Marketing, UK Bankruptcy, and UK Mortgage Link.
The OFT said the firms had offered poor quality advice.
"The mailings sent suggested that bankruptcy may be a better option for consumers, when this may not have been the case," an OFT spokesman said.
"Consumers accepting the advertised services would have had to pay additional fees to switch to a different debt solution that may not have been in their best interests."
Nearly three years ago the OFT warned 12 firms to stop making similar misleading claims to people who had already declared themselves insolvent via an IVA.