Yahoo earnings fall as firm hits technology delays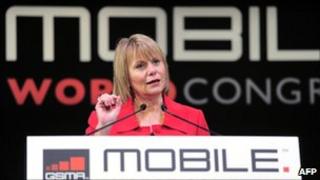 Yahoo has said that a partnership with Microsoft is facing delays as it awaits improvements in technology.
The internet company, which has also announced a 28% fall in profits, is using Microsoft's search technology in a bid to improve advertising revenue.
But Yahoo said the system was not yet paying off and that a further roll-out was on hold while changes were made.
Meanwhile, Yahoo made profits of $223m (£137m) for the first three months of 2011, down from $310m last year.
The quarterly earnings figure was ahead of analysts' forecasts and sent Yahoo's share price 3.5% higher in after-hours trading on Wall Street.
'On schedule'
The mixed progress report from Yahoo comes two years into chief executive Carol Bartz's attempts to revive growth at the company.
She told reporters that revenue would not rise to levels that Yahoo experienced before it struck the deal with Microsoft until the end of the year.
Her previous forecast was that revenues would pick up mid-2011.
Yahoo said it was continuing to make progress on efforts to expand into the fast-growing mobile internet market, and to increase the amount of video advertising on the site.
Net revenue, which excludes fees paid to partner websites, was $1.06bn in the first quarter, just higher than the $1.05bn average of analyst expectations but down 6% from the $1.13bn recorded a year earlier.
Ms Bartz said: "Our turnaround is proceeding on schedule, and we are very confident Yahoo is heading in the right direction."
Steve Weinstein, analyst at Pacific Crest Securities, said there were clear signs of improvements at Yahoo.
"The growth in their display business, when you peel everything back, continues to look good," he said.