Cheque replacement views sought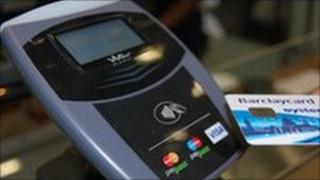 Consumers are being asked for their views on new payment technologies that could replace cheques by the end of the decade.
The Payments Council, which oversees UK payments strategy, is seeking views for the blueprint on how cash, cards and electronic payments operate.
The consultation will also cover mobile payments, tipped to be the main replacement for chequebooks.
Cheques are set to be phased out by 2018, under the Council's plans.
The Payments Council said the cheque clearing system would only be closed once acceptable alternatives had been devised - and more consultation is expected in the future.
The 10-year plan for payments was launched in 2008 and is now being updated.
"Payments are sometimes described as the plumbing behind the economy. They are an essential part of our lives and rightly regarded as a critical national infrastructure so it is important that they do what we need them to do," said Gary Hocking, acting chief executive of the Payments Council.
"We are in a different environment now than we were just three years ago. New technologies move ever closer to realisation, so our plan has to be robust and up-to-date.
"Public consultation is a crucial part of updating the plan and we are looking for input from as wide a variety of organisations and interests as possible."