Silentnight forced to ask for debt help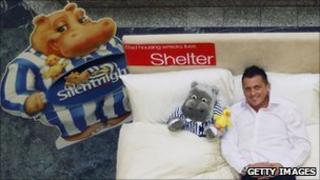 Silentnight has said it plans to ask its creditors to agree a rescue plan.
The debt-laden bed manufacturer said it was left with no choice but to seek a Company Voluntary Agreement (CVA) after banks refused to renew existing loans.
"The group is trading profitably and generating cash," claimed the company's chief executive Neal Mernock.
He blamed the retailer's unmanageable debts on onerous pension liabilities dating back to acquisitions made in the 1980s and 1990s.
The CVA is being used by the Barnoldswick, Lancashire-based company to seek an immediate injection of cash.
"Silentnight is one of the UK's best known brands, with a proud history of manufacturing and distributing beds since 1946," said Mr Mernock.
"The approval of the CVA proposal by our creditors will be a major step forward in securing Silentnight's future."
The firm employs just over 1,250 people across the North of England and the Republic of Ireland.
The company says the move was forced by the decision of its banks to withdraw existing credit facilities, and a the rejection by the pension regulator of a plan to offer an equity stake in the company in lieu of its pension fund debts.
"With the ongoing support of our loyal suppliers and staff, and on a more stable financial footing, we are confident that Silentnight will continue to generate substantial profits, to outperform the wider market, and to innovate and grow market share as home to both the UK's and the world's biggest bed brands," added the chief executive.