Mortgage lending from UK banks still subdued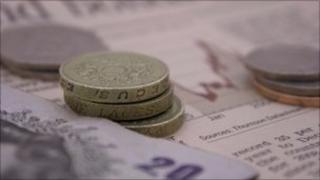 Mortgage lending by the UK's main banks is still very subdued, according to the British Bankers' Association (BBA).
The number of new mortgages approved by its members for house purchase rose by just 1,482 in March to 31,660.
However, this was still 10% fewer than in March 2010 and suggests that activity in the coming months will remain depressed.
The BBA said worries about the economy were depressing all forms of bank lending.
"Weak trading activity is discouraging businesses from borrowing to expand and most are oriented towards repaying debt and reducing their operating costs," said the BBA's statistics director, David Dooks.
"Householders also remain focused on paying down debt, leading to a net contraction of unsecured borrowing and low net mortgage lending, although new mortgage lending is holding up fairly well," he added.
The BBA explained that unsecured lending by its members - such as on credit cards, overdrafts and bank loans - had been flat in March, with no increase in the amount outstanding.
"Demand for unsecured borrowing remains subdued, despite stronger reported retail sale volumes in March, suggesting that cash, not credit, is being used for spending," the BBA said.
Rental demand
People renting a home are also feeling the squeeze, according to a separate study by house sharing website Spareroom.com, with demand for rooms to rent often not matched by supply.
This situation was at its most acute in London, followed by Luton and Cambridge. A lack of supply of new rental properties compared with demand for rooms was witnessed the most in the south of England, the study found.
"These supply versus demand figures bring into sharp focus just how tough the rental climate is at the moment, not just for people looking for a room to rent but also for those people who are renting at the moment, who are facing rent hikes at a time when budgets are tight," said Matt Hutchinson, director of Spareroom.
The lack of supply was the result, in part, of potential landlords finding it difficult to secure funding to buy homes to let, Spareroom found.