Saab deal moves closer as Russian investor approved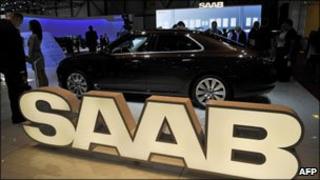 A Russian businessman has been given the go-ahead by Swedish authorities to plough 30m euros ($44m; £27m) into troubled carmaker Saab's parent.
Sweden's National Debt Office (NDO) said it found no reason to block Vladimir Antonov's investment.
Mr Antonov was forced to sell his shares in Saab's owner Spyker as a condition of buying the Swedish carmaker from General Motors last year.
Saab production is currently suspended as suppliers have not been paid.
'Exhausting'
GM insisted that Mr Antonov step down from Spyker due to concerns over his business dealings.
But NDO chief Bo Lundgren said: "There have been a lot of rumours going around that have led to us conducting this probe, but we have not found anything to indicate that he is not a suitable owner."
Mr Antonov said he was "very happy" with the NDO's recommendation.
"The past few months of speculation around me, as an individual investor and my businesses, have been exhausting.
"Finally, we have managed to obtain a clean bill of health and we need to move fast to secure the cashflow of Saab Automobile."
However, Mr Antonov's investment still needs to be approved by the Swedish government, the European Investment Bank, which provided 400m euros to help fund Spyker's takeover of Saab, and by GM.
Spyker said it was in separate talks with Chinese car manufacturers about securing fresh funding.
The carmaker is also looking to raise cash by selling and then leasing back Saab's property portfolio.
The cash raised from any of these sources would be used to pay suppliers to restart production at Saab's Trollhattan plant.
In February, Spyker agreed a deal to sell its sports-car arm to UK-based CPP Global Holdings, which is owned by Mr Antonov.