AIG profits hit by loan repayment and natural disasters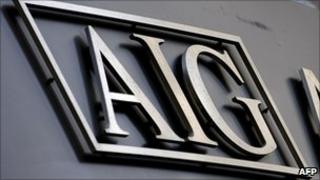 Insurance giant AIG has seen profits fall sharply after repaying government support and incurring heavy losses from natural disasters.
AIG's first quarter profit was $269m (£164.4m) after making $1.8bn a year earlier.
The company took a charge of $3.3bn for repaying the Federal Reserve Bank of New York two years early.
It also lost $1.7bn from disasters including Japan's earthquake.
Those came at its global insurance arm, Chartis, a property-casualty business.
The losses also include those incurred from the New Zealand earthquake and massive flooding in Australia.
AIG is 92%-owned by the US government, which intends to start returning the company to public ownership this month.
AIG also set aside $385m to pay the US Treasury for the costs related to selling its shares.