Unilever fined by China for price rise warning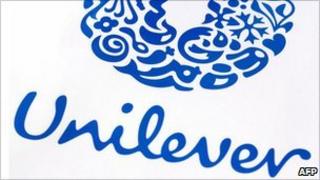 China has fined the consumer products giant Unilever $308,000 (£188,000) for warning it might increase prices on some of its products.
The National Development and Reform Commission (NDRC) said that comments by Unilever about possible price rises had created "market disorder".
Both China and Unilever are struggling with higher commodity prices, including higher energy and food costs.
Unilever said it would abide by the agency's decision.
The company told Chinese media some months ago that prices would have to rise, but Chinese officials said this had provoked panic buying.
The NDRC also said the warning had "intensified inflationary expectations among consumers".
China, like other national governments, is battling to contain inflation, which is at a three-year high in the country.
Unilever, which sells a vast range of brands, including Cif cleaning products, PG Tips tea and Hellman's mayonnaise, has been warning that it cannot keep absorbing higher raw material costs and will have to raise selling prices.
Its rivals, including Proctor & Gamble and Kraft, have also warned on prices.
All of them are increasingly looking to emerging markets, such as China, for growth.