BP to continue Rosneft talks after deadline expires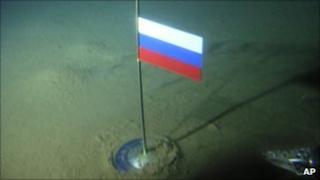 BP has said that it will continue talking with Russian oil giant Rosneft over a share swap, after a deadline for the deal expired at midnight.
Together with its existing Russian partner AAR, BP said it would continue to try to find a way for the three parties to reach agreement.
AAR, which owns half of Russian joint venture TNK-BP, has blocked BP's proposed share swap with Rosneft.
However, it said it saw "significant benefit" of co-operation with Rosneft.
The proposed deal between BP and state-owned Rosneft would give the UK oil giant access to the potentially lucrative oil reserves in the Russian arctic.
"In recent months, BP has conducted detailed negotiations with AAR and Rosneft to seek a reasonable and businesslike solution that would allow the agreements to proceed to the satisfaction of all parties," BP said.
"Such a solution has not been found at this time, although talks will continue."
Mikhail Fridman, chairman of Alfa Group, the group of billionaires behind AAR, said: "AAR also sees significant benefit to developing co-operation with Rosneft within the framework of the TNK-BP shareholder agreement, and we plan to continue discussions about any potential collaboration among BP, Rosneft and AAR."
Exclusivity agreement
The BP-Rosneft deal, signed in January, included the Russian state-owned company taking 5% of BP's shares in exchange for approximately 9.5% of Rosneft's shares.
But AAR said that the deal broke an existing exclusivity agreement between it and BP.
The AAR consortium won a High Court injunction in London in February.
It put the deal on hold until the dispute could be resolved by arbitration, and in March an arbitration panel upheld AAR's complaint.
Last week, arbitrators ruled that BP and Rosneft would be allowed to swap shares if the Arctic operations were carried out under TNK-BP, instead of BP itself.