Office of Fair Trading: Audit market lacks competition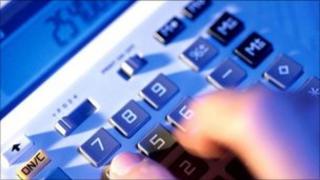 The Office of Fair Trading (OFT) has decided there are competition problems in the provision of auditing services to big companies.
Auditors are the people who sign off the accounts of companies, making sure they have been compiled legally.
Normally, the next step would be for the OFT to refer the industry to the Competition Commission.
In this case, the OFT wants to find out if there is anything the Commission would be able to do about it first.
The sector is currently dominated by four big accountancy firms: KPMG, Deloitte, Ernst & Young and PricewaterhouseCoopers.
The number was reduced from five in 2002, when Arthur Andersen collapsed.
Big four dominance
"We have been concerned for some time about the extent of competition in this market, with only four large players and substantial barriers to entry and switching," the OFT said.
"There are reasonable grounds for suspecting that there are features of the market that restrict, distort or prevent competition."
It discovered, for example, that some banks would only lend to companies that had been audited by one of the big four.
The European Commission is also considering legislation to increase competition in the sector, and the OFT may conclude that international measures may be preferable to one country taking action alone.
Auditors have been criticised by some policymakers for failing to spot problems with banks before the financial crisis.