Insurance disclosure rules about to change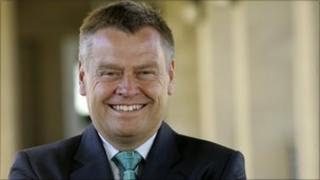 Nobody wants to discover that the insurance policy they have paid for is in fact invalid.
It makes a stressful situation all the more difficult if you try to make a claim and discover that you are not covered.
This can happen because the customer has not told their insurer all the facts when they bought the policy.
For instance, you might be planning a holiday and not realise that your travel insurance is primarily designed to cover your medical expenses if you hurt yourself or fall ill abroad.
You might not think that it is relevant to tell your insurer about existing medical conditions, but in fact this is crucial.
Similarly, it is important to tell your insurer if your house has been broken into before, even if it was a few years ago.
That is why we welcome the news that the government is bringing archaic laws up to date with a new Consumer Insurance Bill.
Specifically, it plans to replace the disclosure requirements of the Marine Insurance Act 1906.
New rules
The onus will be on the insurer to make sure they are asking the correct questions, and on the customer to make sure they tell the truth and give all the information required.
The new rules will make it very clear that people should answer an insurer's questions fully, accurately and honestly.
So customers still need to disclose all relevant information to their insurer to make sure that they are covered.
The Bill provides further clarity by setting out a series of rules called "proportionate remedies" which insurers will be able to use when deciding if a claim is valid.
They are:
If the consumer acts honestly and with care they will be protected and the insurer should pay the claim in full.
If the consumer answers questions carelessly, but it was not deliberate, the insurer would be able to apply a 'proportionate remedy'. In other words, they would assess the claim applying the relevant exclusions or increased premium as they would have done, had the consumer provided all the relevant information when taking out the policy.
If the consumer makes a deliberate or reckless misrepresentation, the Bill permits the insurer to treat the contract as if it did not exist and refuse all claims.
Guides
Clearly a change in a law that dates back to the Edwardian era is long overdue.
The Bill removes any grey areas around what information needs to be provided.
The original Bill was based on 18th and 19th century principles which do not work for a 21st century consumer society.
It was written before people even started using the telephone very much, let alone television, mobiles, comparison websites and twitter.
The ABI has produced guides to help people choose the right products for them, from travel insurance to critical illness cover.
All of the ABI's consumer guides can be found at www.abi.org.uk.
Complaining
There are further safeguards already in place if a customer is not happy with the result of a claim.
The Financial Ombudsman Service (FOS) is an independent body set up by government to settle disputes between consumers and financial service businesses.
Consumers should make sure they complain to their insurer in the first instance, giving them a chance to look into the complaint as they may be able to resolve it without the FOS getting involved.
They have eight weeks to do this. Then, if the customer is still not happy with the outcome, they can ask the FOS to investigate.
They will need to fill out a complaint form and the Ombudsman can help them do this.
The opinions expressed are those of the author and are not held by the BBC unless specifically stated. The material is for general information only and does not constitute investment, tax, legal or other form of advice. You should not rely on this information to make (or refrain from making) any decisions. Links to external sites are for information only and do not constitute endorsement. Always obtain independent, professional advice for your own particular situation.