AVG: Protecting users from themselves
Each week we ask high-profile technology decision-makers three questions.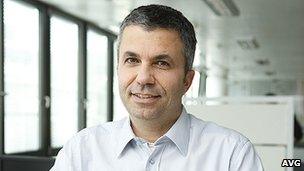 This week it is Yuval Ben-Itzhak, chief technology officer (CTO) of security technology firm AVG Technologies.
The Czech company was founded in 1991, and is now one of the big players in the security software market, with corporate offices in Europe, the US and the UK.
AVG Technologies is privately held, and is best known for its AVG anti-virus software.
Related Internet Links
The BBC is not responsible for the content of external sites.