London 2012: Ticket payment gaffe by Barclaycard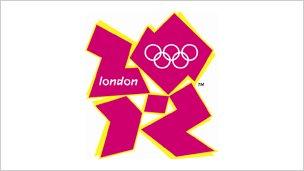 More than 100 people who applied for tickets for the London Olympics have had their purchases declined after a mistake by Barclaycard.
The transactions were flagged as suspicious because they did not follow the normal pattern of spending for the customers, Radio 4's Money Box has learnt.
Barclaycard has apologised and said it has adjusted its fraud detection.
The Olympic organisers, Locog, say they will try and take payment again.
Flora Nuttgens fom Oxfordshire had been eagerly awaiting news of whether she had been successful in her ticket application.
She realised she may not get everything she wanted, but she was not prepared for the calls she got from Barclaycard.
"I ordered about £2,000 worth of tickets," she said.
"I got an automated call saying that a payment had been blocked for £700 from a London ticketing agency. I assumed immediately it was the Olympics."
Ms Nuttgens called Barclaycard and it confirmed the purchase was for Olympic tickets.
"They'd blocked it because it was an unusually large payment, which I thought was rather odd considering that it should be expected that people would be buying Olympics tickets," she said.
David Colicutt from Cheshire had a similar experience with Barclaycard.
The Olympic organisers were trying to take payment for all the tickets he had requested for diving, water polo and synchronised swimming, amounting to £1,600.
But again the transaction was declined because it was flagged as looking suspicious.
"I find it really incomprehensible," Mr Colicutt said.
"It's not beyond the wit of man for Barclaycard to expect there to be a large number of quite hefty demands on their cards around this time to that particular payee."
Barclaycard has since telephoned both customers to apologise and say it has fixed the problem.
A spokesperson told Money Box: "When Olympic ticket transactions started being applied to accounts, unfortunately 104 transactions were picked up by our fraud monitoring and declined.
"We have now taken additional steps to ensure that moving forward no other Olympic ticket transactions are declined, as long as the customer has sufficient funds available."
However it also admitted to Money Box that it had been warned by Visa to expect these transactions.
Barclaycard blamed "human error" for the fact that its fraud detection systems were not adjusted accordingly.
Locog said this was an issue for Barclaycard rather than for themselves.
But they said they would be contacting anyone this had happened to and would try to take payment at a later date.
BBC Radio 4's Money Box is broadcast on Saturdays at 1200 BST, and repeated on Sundays at 2100 BST.
Related Internet Links
The BBC is not responsible for the content of external sites.