Lloyds TSB suffers internet banking problems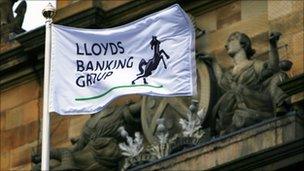 A computer problem has led to internet banking problems for about 2,000 Lloyds TSB customers, the bank has confirmed.
Many were unable to log on to the internet banking site, with others unable to view all of their account details such as direct debits and standing orders.
The bank said the problem came during an upgrade of its computer system.
It apologised, and is aiming to fix the problem before the weekend. Telephone banking is unaffected.
"A small number of customers have been impacted by intermittent problems with our internet banking service following an upgrade to the system this week," a spokesman for the bank said.
"We are working to resolve this issue in the next 24 hours. We apologise for any inconvenience and advise those customers affected to call our telephone banking."
The problem comes the day after staff at 38 Santander branches were unable to access some customer accounts owing to software problems.
Related Internet Links
The BBC is not responsible for the content of external sites.