Barclays 'considering buying regional Spanish bank'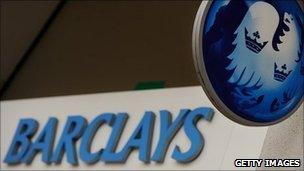 Barclays is considering buying one of Spain's regional savings banks, it has been reported.
It comes after the Spanish government said Barclays' boss Bob Diamond had met Prime Minister Jose Luis Rodriguez Zapatero in Madrid last week.
The Sunday Times said Mr Diamond was seeking a guarantee that Barclays would not be responsible for any historic debts.
Barclays said it would not comment as the discussions were private.
The Spanish government said the talks focused on the financial markets and the global and European economies.
Spain has a number of regional banks, called cajas. Many are struggling with high bad debt levels after the collapse of Spain's property sector.
Reports have not named which of the regional banks Barclays is said to be looking at.
Related Internet Links
The BBC is not responsible for the content of external sites.