US banks lose Senate vote on capping card fees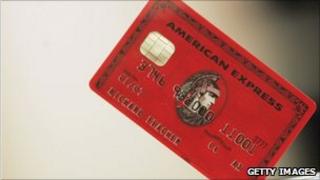 The Senate has narrowly voted against a move to delay capping the fees banks charge retailers for using debit cards.
The legislation - part of a larger financial oversight law - will allow the Federal Reserve to cap the fees.
Banks currently charge an average 44 cents per transaction, but the Fed has proposed slashing this to 12 cents.
Banks had hoped to delay the change for a year, but after the Senate vote it will now come into force on 21 July.
The Fed's ability to cap the fees, which are levied by banks for processing retailers' card payments, was introduced as part of the 2010 Dodd-Frank financial oversight law.
The Senate decision dented shares in card companies, with Visa ending Wednesday down 3.7%, Mastercard 1.5% and American Express 1.6%.
Although the proposed debit fee cuts are not designed to have a direct impact on card companies investors worry that a cut in the fees banks earn will translate into a cut in the fees they are willing to pay the networks.
Most bank shares also ended the day lower.
Estimates put the annual cost of the cap to the banks at $12bn (£7.3bn), although much of this may be passed through to the card companies.
Political analysts suggested that the broader significance of the vote may be that it suggests banks and other financial institutions are failing in their lobbying efforts to water down how the Dodd-Frank law is implemented.