Zara-owner Inditex's profits rise on global expansion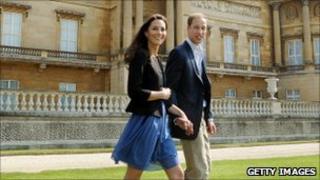 The world's largest clothes retailer, Inditex, has reported rising profits as its global expansion continues.
The owner of the Zara fashion chain said net profits for the period from February to the end of April were up 10% on the same period last year at 332m euros ($475m; £292m).
Inditex said it opened 110 stores in 29 different countries during the quarter, including its first store in Australia.
The company had a total of 5,154 stores by the end of April.
Zara has had its profile boosted after Catherine, the Duchess of Cambridge, was pictured in a Zara dress.
Inditex also announced plans to expand its online business, selling Zara clothes online in North America.
Diversification
The results come as many clothing retailers are struggling with rising costs and reduced demand in developed markets.
"It's one of the most diversified clothing retailers which gives it a greater stability. You have to put that in context of the fact that its home market, Spain is so weak," said Mike Dennis, a retail analyst at MF Global.
At the same time, analysts say the company has benefited from manufacturing more of its clothes in Spain and North Africa than its rivals, so it has not been exposed to rising wage costs in Asia.
"The wage inflation in Asia creates the issue of moving your supply to a same-cost or lower-cost manufacturing plant inland in China, or to another market, I'm sure there is a cost to doing that," added Mr Dennis.
Also on Wednesday, rival fashion retailer Hennes & Mauritz said that its like-for-like sales were up 2% in May from a year earlier.
The world's second largest clothes retailer said turnover in the quarter hit 27.6bn crowns ($4.36bn; £2.7bn).