Vince Power announces intention to float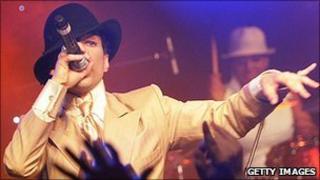 Music Festivals, a new live music venture from promoter Vince Power, has announced its intention to float on the alternative investment market (AIM).
The firm said it had raised £6.5m, and will own two established music festivals - the UK's Hop Farm Festival in Kent and Benicassim in Spain.
Mr Power founded music promotion firm Mean Fiddler in 1982, which oversaw some of the largest summer festivals.
Music Festivals plans to start trading on 28 June.
In a statement on Tuesday, the company said it proposed to exercise call options to acquire five businesses which own and operate music festivals.
In addition to Hop Farm and Benicassim, it will wholly own the Feis Festival in Finsbury Park, and the rights to a classical music festival and a pop music festival both located in the south-east of England.
Festivals brought in £864m to the UK economy last year, according to figures from UK Music.