Pension scheme rules 'to be protected'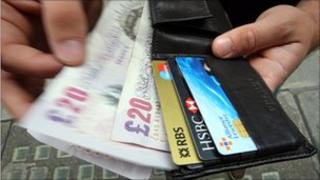 The government has confirmed that it will not introduce laws that would re-write the rules of pension schemes.
Private sector pension schemes will not be able to replace the traditional Retail Prices Index (RPI) to protect pensions against inflation if it is written into the rules.
Some schemes may use the Consumer Prices Index (CPI) for inflation-proofing, if their rules allow.
Public sector schemes and the state pension are uprated using CPI.
Big changes
Since April, CPI rather than RPI have been used for the annual uprating of deferred pensions and pensions in payment among public sector schemes and the state pension.
This will save the government many billions of pounds each year as the CPI usually rises at a significantly slower rate than RPI.
A year ago, the Pensions Minister, Steve Webb, said he wanted CPI to be used in a similar manner by private sector occupational schemes.
But following consultation, Mr Webb has repeated the view that firms would not be forced to do so by law.
"We want people to have confidence and trust in their pensions. We have set CPI as the statutory minimum, but many schemes can and will pay more, and we will not give schemes power to change their rules," he said.
Pension law prevents trustees from reducing the value of the accrued benefits of their members, which might happen if CPI rather than RPI was used, as it would lead to smaller increases in the value of pensions each year.
In addition to legal constraints, scheme rules often place the same restriction on any detrimental changes.