Northumbrian Water gets £2.4bn takeover offer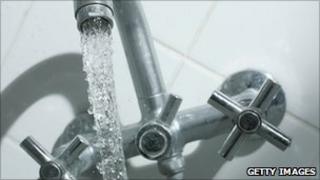 Northumbrian Water has received a takeover bid from Hong Kong's Cheung Kong Infrastructure (CKI) valuing the firm at £2.4bn ($3.9bn).
CKI has offered 465p a share, and Northumbrian has now agreed to open its books to the firm for a limited period.
Based in Durham, Northumbrian supplies water in the north-east of England. It also owns Essex & Suffolk Water.
CKI is part of Cheung Kong Holdings, which is owned by Li Ka Shing, the world's 11th richest man.
On 1 July, Northumbrian - which last month reported a 6% rise in annual profits to £181m - said it had received a takeover approach from CKI.
Global player
Northumbrian's main business provides water and sewerage services to 2.6 million people in Northumberland, Tyne and Wear, County Durham and parts of North Yorkshire.
Essex & Suffolk Water supplies 1.8 million people in the south-east of England.
CKI's business interests cover the water, energy and transportation sectors.
In addition to Hong Kong and the UK, it has investments in mainland China, Australia, Canada, New Zealand and the Philippines.
Listed on the Hong Kong Stock Exchange, its market capitalisation is about 80bn Hong Kong dollars ($10.2bn; £6.4bn).