UK bank ring-fencing plans 'unclear'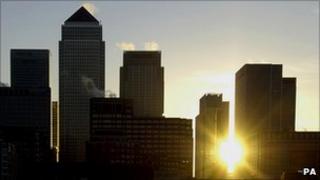 Proposals to ring-fence retail banking in the UK need to be more clearly spelled out, MPs have said.
The Treasury Committee raised a number of concerns, including the effect ring-fencing would have on the competitiveness of UK banking and the cost of credit to business.
The Independent Commission on Banking (ICB) put forward its proposals in its interim report in April.
But the committee said a number of areas required further consideration.
One area highlighted by the committee is how corporate governance in banks could be improved to enhance the stability of the financial system.
Andrew Tyrie, the committee's chairman, said the failure of the ICB to address this issue in its interim report was "a serious omission".
The ICB, chaired by Sir John Vickers, was set up by the government last year to look at reforms in the banking sector in the wake of the financial crisis.
It will publish its final recommendations in September, though they are not binding on the government.