Nissan planning to invest $7.8bn in China by 2015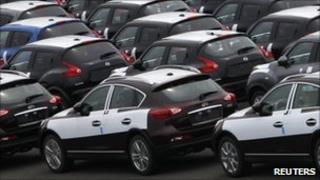 Nissan Motor has said it plans to invest 50bn yuan ($7.8bn; £4.7bn) in China, the world's biggest car market.
Dongfeng Motor, Nissan's joint-venture in China, hopes to sell 2.3 million cars by 2015, up from 1.3 million last year.
"The development of the Chinese market for us is making Nissan less dependent on one region, or one country," chief executive Carlos Ghosn said.
Nissan has 6% of the Chinese car market - and is aiming for 10%.
To reach its sales target, Dongfeng will launch about 30 new products, including an electric vehicle under the brand name Venucia.
Nissan also aims to have 2,400 Dongfeng dealerships in the country by 2015, up from 1,400 now.
"We have no restriction, no limit," Mr Ghosn said. "Whatever we are ready to do worldwide, we will do it in China."
China is already the largest market for Nissan.