BAA reports smaller losses as airport traffic grows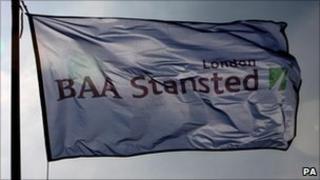 BAA has reported smaller losses for the first half of the year after more passengers used its airports.
The company reported a pre-tax loss of £249m in the six months to 30 June, compared with a £279.7m loss last year.
Passenger numbers at its airports grew 7.1% to 41.4 million, with 9.1% growth at London's Heathrow.
BAA reiterated that it was considering seeking a judicial review of the ruling that it must sell Stansted airport and either Edinburgh or Glasgow airport.
The Competition Commission ordered the sales in its final ruling last week.
"The natural place for us to appeal (against) the ruling would be at the Competition Appeals Tribunal and we have until 19 September to do that," BAA chief executive Colin Matthews said.
BAA also owns Heathrow, Southampton and Aberdeen airports.
In 2009, the company sold Gatwick airport for £1.5bn to Global Infrastructure Partners, a US-based investment fund.
BAA, which is majority-owned by the Spanish group Ferrovial, said traffic at Heathrow between April to June had been at record levels.
However, the increase in traffic figures was flattered by 2010's numbers having been hit by the ash cloud disruption and the industrial action at British Airways.