Chinese carmaker JAC to build factory in Brazil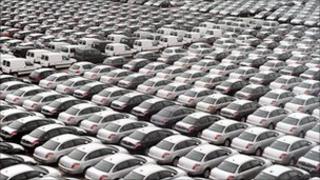 Chinese carmaker JAC Motors will build a factory in Brazil to boost its presence in Latin America's biggest car market.
Jianghuai Automobile, also known as JAC, plans to have the capacity to produce 100,000 vehicles annually.
The company is the latest Asian carmaker to start production in Brazil, others include China's Chery and South Korea's Hyundai.
Brazil is the fourth largest car market in the world.
According to reports, the investment from JAC will be between $600m and $900m (£368m-£552m) for the assembly plant.
Brazil's car sales surged to double digit growth in the first half of this year, before falling back in July because of rising interest rates.
Currently JAC accounts for less then 1% of car sales in Brazil.
Another Chinese brand, Chery, started work at its new factory there recently.
Hyundai Motors is already building an assembly plant in Brazil, and Japan's Nissan and Honda have announced investments into the country as well.