HSBC set to hire up to 15,000 in Asia and Latin America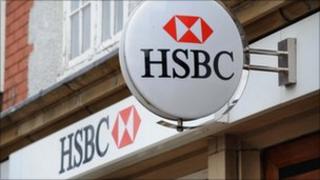 HSBC Bank wants to hire as many as 15,000 people in emerging markets such as Asia and Latin America over the next three years.
The announcement is part of the bank's plan to overhaul its global operations in a bid to cut costs and boost profits.
And while HSBC is hiring more in some markets, it is making swingeing cuts in others such as the US and Europe.
On Monday, HSBC said it would trim 30,000 jobs worldwide by 2013.
Refocusing strategy
The bank is refocusing its business on Asia and Latin America where growth is outstripping many of its more developed markets.
"Growth in the US and Europe is likely to remain sluggish as long as the impact of high debt levels and government budget cuts weigh on economic activity," the bank said in its earnings report.
While developed economies are facing tough times in the wake of a slowdown in growth and the ongoing debt issues, emerging economies have been growing robustly.
That is having an impact on the earnings of companies as well.
Profits at HSBC's Asia-Pacific operations surged more than 25% in the six months to the end of June, from a year earlier, while earnings in Latin America rose 10%, the bank said.
HSBC said the robust numbers will underpin its hiring strategy as emerging economies are likely to be the key drivers of global economic growth.
"It is quite easy to see how one would be adding 3,000, 4,000, 5,000 a year in the emerging markets," said Stuart Gulliver, CEO of HSBC.