US new home construction remains weak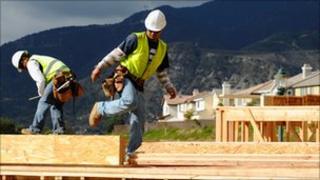 New home construction in the US fell by less than expected in July, new data has revealed.
The number of new projects begun in the month fell 1.5% from June on a seasonally adjusted basis, according to the Commerce Department.
The annualised rate of 604,000 housing starts recorded in July was still above the even more depressed levels seen earlier in 2011.
But it remains far below the two million level seen five years ago.
Homebuilding and new home sales in the US continue to suffer due to the large overhang of unsold repossessed properties on the market.